About Us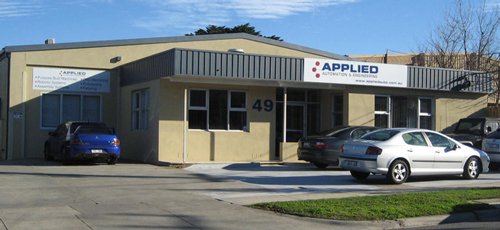 Applied Automation & Engineering Pty Ltd was established in 1993 to provide a high quality service to the pharmaceutical, automotive, defence/military, food and plastics industries.
Specialising in automation and high precision CNC machining, the company brings together the combined skills and experience of Australia's leading CNC operators, automation specialists, and a team of highly skilled engineers, designers and machine builders.
Applied Automation & Engineering has a proven track record of successful installations for both local and international organisations, and aims to continue to provide a world-class capability in design, manufacture, installation and commissioning of innovative automation equipment and robotic systems.
Certification & Quality Systems
Applied Automation & Engineering holds current ISO 9001:2015 certification and our quality management systems and processes ensure reliable high quality results.
Key Clients
Applied Automation & Engineering has completed a broad range of successful CNC machining projects and automation tasks for a number of clients, including:
Textron Systems.
Boeing Research and Technology Australia
Robert Bosch Australia.
C.S.I.R.O
Aquamax.
AstraZeneca
ATTAR
ESS Earth Sciences Pty Ltd.
Denso Automotive Systems
Daniels Health Pty Ltd
Flexlink Systems Pty Ltd
Furnace Engineering Pty Ltd
ITW Buildex
Melbourne University.
MTM Pty Ltd
Musashi
Nuttelex Food Products Pty Ltd
Perth Mint Refinery
Pentair Water Australia Pty Ltd
Pfizer (Perth) Pty Ltd
Photometric Solutions International
Invetech Operations Pty Ltd
Ramset Fastners
Remet Engineers (Perth)
Reliance Worldwide
TI Automotive
TIC Group
VIP Packaging Pty Ltd
Universal Biosensors Pty Ltd
Wilson Transformer Company Pty Ltd