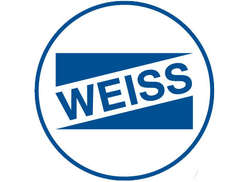 Applied Automation & Engineering has represented the Weiss Rotary Tables throughout Australia for the past 10 years. We have extensive experience in implementing the Rotary Tables into turn-key systems throughout a wide range of industries including automotive, electronics and pharmaceutical.
The Rotary Tables can be supplied as a stand alone part ready for you to implement into your system or you could speak to our engineers to discuss a turn key system designed to meet your budget and requirements.
Should you have a specific need for Rotary Table please contact our sales team with your requirements.
Rotary indexing table TC-T

Robust design
Smooth, jerk and impact free motion
High load capacity
Short switching times
Long service life
High degree of reliability
Simple control
Applications
Indexing tables are suitable for a wide rang of applications including:

Pad and screen printing
Laser marking
Wobble riveting
Ultrasound welding
Measurement and testing
Joining
Welding