Engineering Design
3D Concept Development and Design
The competitive market today requires companies to be able to design & produce solutions for clients in short times. Applied Automation & Engineering is proud to provide the worldwide market with fast and effect concepts & solutions for the most complex problems. Using state of the art 3D Modeling and CAD/CAM software such as Solidworks and Solidedge, combined with years of design experience involving a modular edge, Applied Automation & Engineering makes this possible.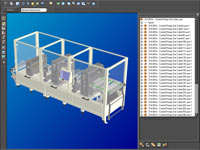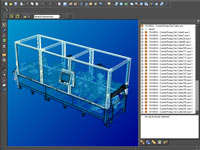 High Quality Machining
With the addition of Hypermill and MasterCam to the vast software range, Applied Automation now houses Four large NC Machining Centre's, 2 Mazak VTC200B's a Mazak FJV-250-II and a Mazak j-500 Variaxis, allowing us to produce a high output of precisely engineered parts. As well as our assortment of mill's & lathes, these state-of-the-art machines speed up the manufacturing time substantially, allowing the quick design process to be carried out all the way to final construction.